Our story is what made us
To book an appointment please click on the link!
Our story is what made us
To book an appointment please click on the link!
The Journey that became Goodwill Healing Inc.
Goodwill Healing was originally established in 2002 while I was involved in the nutrition industry. During this time, I was working as an advisor for nutritional supplementation while studying herbal medicine, holistic healing, energy medicine, and insight meditation. Since I was recently enrolled for study at ICT Kikkawa College, I thought it was fitting to begin the company early so that I could build on the foundation of a pre-established business in natural health sciences.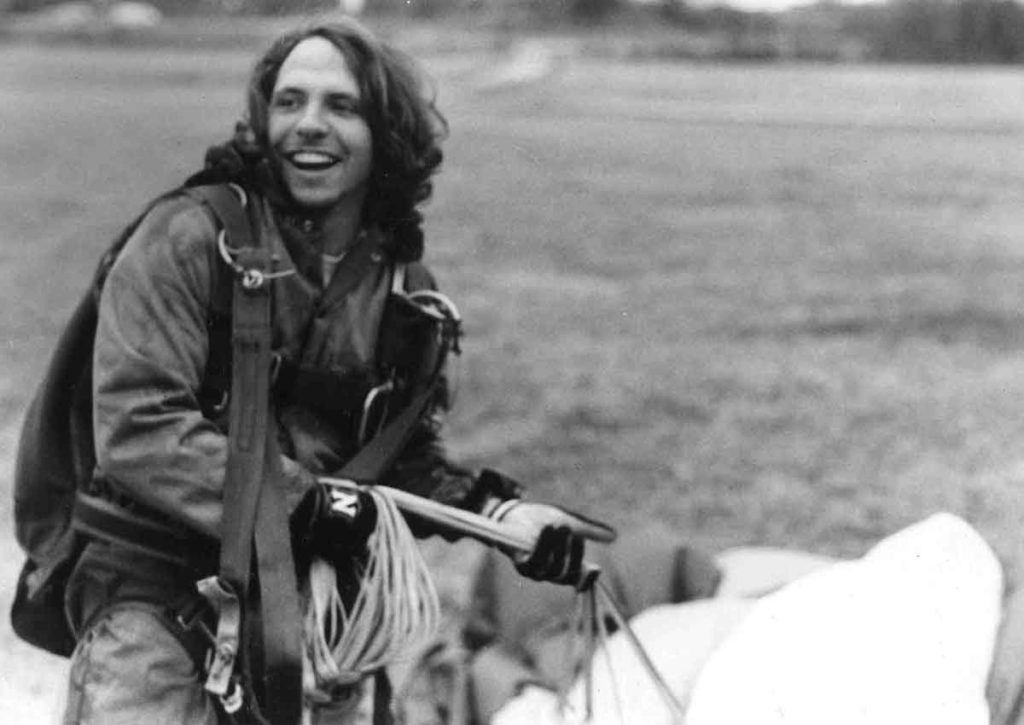 The interest and study of naturally based health care was brought to light in the early 1990's after I suffered a severe accident while training for a national competition that would hopefully lead to attending the world games in skydiving. Due to a miscalculation on landing, I experienced a multitude of injuries which included compression fractures to L3, 4 and 5, broken ribs, subluxation of the hip and shoulder, moderate organ damage and a severe concussion. After a year of rehabilitation, I had another accident due to a rough landing on frozen ground which re-fractured my lower spine and severely traumatized the intervertebral discs. The result of this secondary impact led to severe structural damage, neurological trauma and another concussion.
When I look back at the time frame, it's almost comical to see how everything was unfolding. They say that things often occur in threes and if we don't listen to the warning signs, the lessons that are offered to us seem to become more invasive until change is inevitable. With this being said, I am reminded of a book that Dan Millman published years ago called 'Way of the Peaceful Warrior'. He wrote a statement that said, "There are no ordinary moments" and discussed how it is very important to observe the events occurring around us, while trusting the process that is unfolding in our lives. Even though things seem to be quite challenging at times and the life we are accustomed to is going through a major shift, it reminds me of another quote: "Sometimes it takes a tragedy to push you into the person you were meant to be". These statements have an abundance of truth and are worth considering on a regular basis by anyone who is working on their life or recovering from an injury or traumatic situation.
While driving home from an appointment on a cold and icy winter afternoon, I was involved in a massive car accident which destroyed the vehicle I was driving at the intersection of highway 24 and Hwy 3 in Simcoe Ontario. Due to icy roads and no real fault of the drivers involved, a large truck that was loaded down with farm equipment flew through an intersection and broadsided the car that I was driving. This accident led to the 3rd major concussion and had a significantly negative effect on my already compromised condition. It was shortly after this third major event that I started to realize that the path I was on needed to be re-evaluated.
Following this series of events, it became apparent that my previously chosen career in Heating and Air Conditioning was at an end. It was explained to me by a compassionate employer at the time, that there were no HVAC companies who would have any interest in hiring or maintaining an apprentice with spinal injuries and extreme muscular trauma. He suggested that I take the opportunity to re-evaluate my life and go back to school for another career.
After leaving that company, I found employment at a company in Brantford for over a year called Raymond Industrial where I was part of the production team, building lift trucks and walkies. Due to company restructuring, many of the lines were permanently laid off and I resumed work in the trades where I thoroughly enjoyed the experience working in construction. During this time, I learned many arts such as roofing, framing, drywall, taping and even fine finish carpentry with some of the very best tradesmen in the industry.
 Over these years, I was fortunate to encounter a man named Johnathan Werynski who was a Registered Massage Therapist and practitioner of Suikodo Shiatsu in Simcoe Ontario. John kindly offered to render treatment to me for free at first and then later at a reduced cost if I was to eliminate the pain killers and anti-inflammatories I was taking and make a committed change to my overall lifestyle. This approach to treatment along with the help of a highly skilled manual therapist and energy medicine worker named Dawn Toste changed the course of my life forever. I am exceptionally grateful for all the treatment, time, counsel and encouragement that I received from these two exceptional healers and mentors as it was through them that I was encouraged to make changes in all aspects of my life, commit to a new career and leave the old story behind.
In a very short period of time I decided to make the move and change everything. Hitting the reset button in life is not always easy and it usually comes with a plethora of criticisms, self-doubts and excuses, but it does lead to a life worth living when it clearly needs to be done. Within a week, I sold everything that wouldn't fit into my old Chevy Cavalier and took my cat Jake on an adventure that would lead to a whole new chapter that was just as exciting as my days of skydiving, motorcycles and radical behavior.
In 2003 I graduated from ICT Kikkawa College with a diploma in Massage Therapy and completed the examinations through the College of Massage Therapists of Ontario. The following year, I completed an intensive program in Contemporary Medical Acupuncture at McMaster University while also furthering my studies of anatomy through dissection courses, nutrition and meditation.
During 2004, I came across a book in my collection that I had purchased years earlier called Research and Practice which was written by an Osteopathic physician named Andrew Taylor Still. After reading this book, I was inspired to further my education in the art and science of Osteopathy and applied to the Canadian Academy of Osteopathy in Hamilton Ontario. During this time, I was blessed to not only learn from the very best Osteopaths in Canada, America and Europe, but also meet my future wife and a plethora of wonderful friends and colleagues along the way.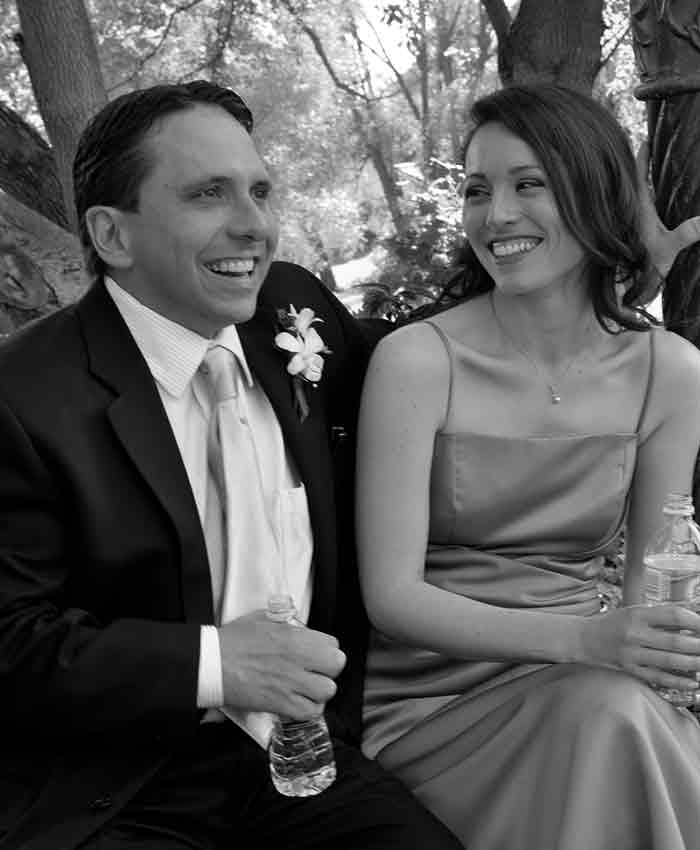 After researching several Osteopathic programs throughout Ontario, I made contact with the owner of the CAO and past President of the OOA Mr. Robert Johnston. It was stongly suggested that I attend some weekend courses, observe the educational process and receive proper Osteopathic treatment before deciding on a new career path. Over the course of several months, I attended the school for any informative session that was available and underwent several treatments from Rob. The approach and philosophy of the profession was undeniably logical and the treatment provided relief from the injuries I had sustained years ago. From this point forward, I immersed myself in the science, philosophy and art of Osteopathy and moved forward into a new life and profession.
In the beginning, our Osteopathic program was a three-year intensive program at the CAO which was geared only for those with a previous background in health sciences and were part of the Regulated Health Professionals Act. Our first-year class began with a student body of nearly 50 people, however, due to the intensity of the program, only 14 graduated 3 years later.
During my first year of education at the college, I met my future wife Sue, who was highly driven for excellence in the profession and had a work ethic that is rarely found in the world today. She eventually joined me in practice at Goodwill Healing and became my partner in all aspects of life and business. I worked with her in a small room at the back of a chiropractic clinic in Norval Ontario which was owned by a kind man named Bob Cranfield. Sue lived in Mississauga at the time and made the journey to the office every day to work with me and my friend Shaun White, who was also an RMT working in the same building.
2009 was a significant year as Sue and I learned that the three-year program was to be extended into a four-year program; this endeavor would include much more involvement at school, and additionally, a thesis. We were happy to see this great advancement for our education as the CAO had evolved its standards to comply with the World Health Organization standards and became regarded as the most highly recognized college of Osteopathy in the country.  In September of that year, Sue and I were married in a quiet location with friends and family and chose to delay our honeymoon until after the fourth year was completed.
In October of that same year, Sue and I graduated from the CAO and received a Diploma in Osteopathic Manual, Theory and Practice (DOMTP). I graduated with high honors and received the John Wernham award of Osteopathic excellence and the A.T. Still Medal of Honor. Following graduation, I was accepted into the 2-year teacher training program at the CAO, while also working as a clinician and completing my fourth year in Osteopathic education.
In 2010, Sue and I received our final diploma at the Canadian Academy of Osteopathy after completing the required hours and successfully defending our thesis.  During this ceremony we were awarded a Master in Osteopathic Manipulative Sciences (MOMSc.) which is the designation that is recognized as the highest level of Osteopathic education in Canada today and is recognized by all insurance companies that provide extended health care benefits.
Over the summer of 2010, Sue and I moved our practice out of Norval and created a beautiful new clinic at #9 Wesleyan Street in Georgetown Ontario.  Goodwill Healing expanded and grew from that point forward with our good friend and colleague, Shaun White who provided excellent care in the art of Massage Therapy.
As time passed and I finished my apprenticeship at the CAO I managed to write four books that would be used as study guides at the college for many years. I taught first year Osteopathic Principles and Practice which I enjoyed greatly on many levels and found that it was a great experience which helped further my understanding of Osteopathy. During the same year I became an active board member in the Ontario Osteopathic Association. I initially held the position of Insurance relations and assisted in any area that was necessary as we worked steadily toward establishing greater relations with the insurance industry and concentrated on creating a Standards of Practice which would solidify us in the industry while protecting the public and our membership.
The clinical practice in Georgetown grew in leaps and bounds as popularity of Osteopathic treatment brought people to our clinic from all over the Greater Toronto Area and the Golden Horseshoe communities, to the point where we needed to expand. We decided to bring in a student from the CAO named Allix Devenish to assist with the volume of patients in our practice and provide treatments for those who did not have benefits for therapy. It became clear that we had to give her a name other than "the student", so I created the term Rehabilitative Manual Therapist for her and things took off. It wasn't long before she was quite busy in practice while also working diligently on her schooling. The term Rehabilitative Manual Therapist became a well-known designation throughout the communities as someone who was enrolled at the Canadian Academy of Osteopathy as a student practitioner and was in good standing professionally and mechanically.
In the year 2011, we discovered that we were fortunate enough to be pregnant with our first child. With this great news, it also brought upon a change as Sue would slowly start stepping away from her clinical practice and more into the practice of being a mother. A colleague who I worked alongside at the CAO, Jennifer DiNardo, joined the team. She was able to take over Sue's practice and became a strong member of our team at the office while also diligently working at the college and later as a board member of the association.
The clinic grew constantly in popularity to the point where we desperately needed to hire more student osteopaths (Rehabilitative Manual Therapists) to be of assistance to the community. Jacob Simonini joined us first and became a good friend of our family. He and I would regularly discuss Osteopathy and worked diligently together to refine our craft. Jill Bodak, Amanda McLeish and Christine Ryckman would also join our team in Georgetown to initially work as manual therapists and then later as graduates to provide exceptional service to the people in the Halton Region, GTA and surrounding areas.
In 2012, I became president of the Ontario Osteopathic Association after my good friend and colleague, Mr. Brek Harris stepped down from his position as President of the OOA to focus on family and practice in Guelph Ontario. Life became busier as I chose to further my commitment to Osteopathy and the CAO by becoming the Educational Co-Coordinator of the Canadian Academy of Osteopathy while still operating as a first-year teacher, doing my best to impart my understanding of Osteopathic Principles and Practice.
Being a teacher at the CAO was a wonderful experience in so many ways that I find them difficult to list. It was a time of great learning, meaningful friendships and lasting inspiration. Teaching Osteopathy is not an easy task for anyone as it is exceptionally challenging to explain so many concepts of theory, philosophy, adjustment, mechanics, anatomy, physiology and history while doing your best to encourage people to break their old paradigms.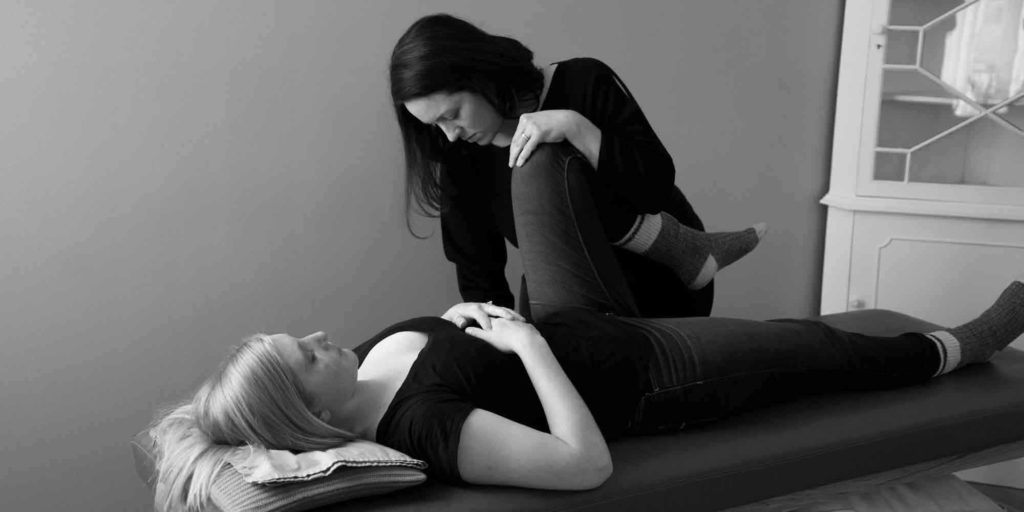 One must break the old confines of common dogmatic theory and truly look at the body as a complete unit of function while taking the principles of natural law into their practice and way of life. Thankfully those who taught me at the CAO had a vast library of knowledge and instilled the proper understanding of natural law and Osteopathic principles, while constantly offering guidance in a multitude of approaches. I believe that teaching Osteopathy and assisting with the association for all those years in Hamilton was a great asset in my understanding of the profession which enhanced my abilities and taught me to adapt quickly to change.
The years passed rapidly as I was very focused on my family life, teaching and a clinical practice which was very busy and moved with the smooth rhythm of a 1930's Jazz band.  In early 2014, we were happy to announce that we were expecting another child who would be born that September. With this in mind, we made the decision to move closer to Sue's family so that the kids would have the opportunity to grow up surrounded by aunts and uncles, cousins and grandparents. I knew it was time for me to make some significant changes in life in order to look after my family in the best way possible. The time to push that old reset button had arrived again and the excitement of change was familiar from the days of jumping from an old Cessna 182 aircraft at Borghese Parachute Centre in Simcoe Ontario.
After a long discussion with Robert Johnston, we felt it was best for everyone that I step down as the first-year teacher and Academic Co-ordinator of the CAO as the distance was too great to travel daily in the winter months between Hamilton and London. Sue and I put our house up for sale and moved to London where we opened the first location at 747 Hyde Park Rd in suite 110 with the team of Bronwyn Findley, Teya Kolundzic and Sarah Hindmarsh, who are all CAO grads along with Sue and myself.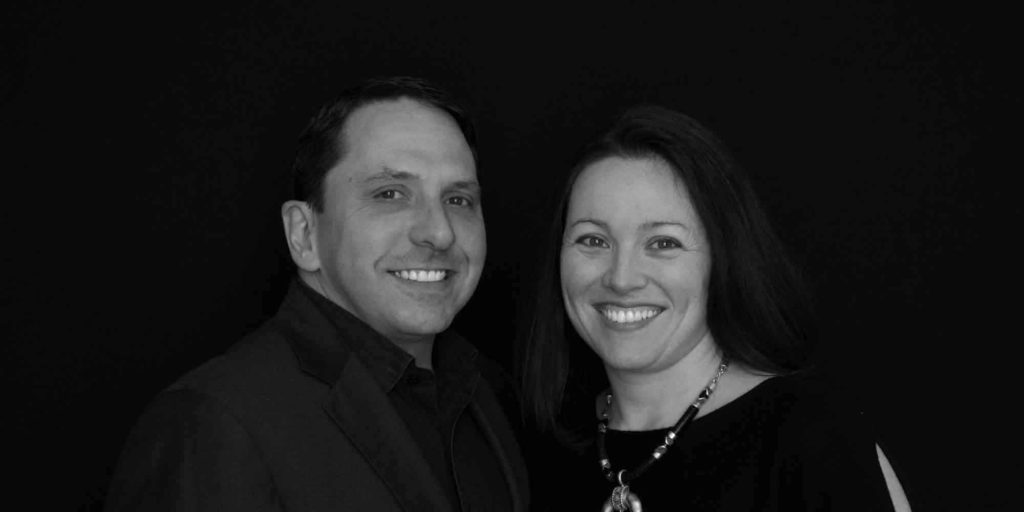 When Sue returned from maternity leave, we found that it was time to expand again and moved down the hall to our current location into Suite 111 where our team has grown in numbers to serve the community of London and surrounding areas. We are truly blessed to work with a wonderful group of associates that are dedicated to continually working in their understanding of the human condition and are committed to ensuring you and your family are treated with great care, dedication, integrity and focus.
In the year 2016, I felt it was time to step down from the OOA board of directors and as President of the OOA so that I could focus on clinical practice and family life. The torch was passed to an incredibly intelligent woman named Sheryl Crota, who I vouched for when I announced my retirement from the board. I have no doubt she will lead the OOA into being a wonderfully strong association that maintains the integrity of Classical Osteopathy as it was intended by the founder of our profession, Dr. A.T. Still.
On September 1st 2017, we passed the torch to our good friend and colleague, Mr. Jacob Simonini as he chose to take over the Georgetown office and rebuild it with his own vision. Jacob has always been a committed and exceptionally logical individual who has worked alongside us honorably for many years. He is dedicated to the profession of Osteopathy and works hard to preserve its principles by being focused on study, evaluation and application of the art and science of our proud profession. He will undoubtedly continue to work hard with his team and take care of the people who come for treatment for years to follow.
In 2017, I took several courses in the USA that focused on coaching, leadership and self-development while also reading vast amounts of material into the nature of pain, recovery, human behavior, nutrition, meditation and breathing techniques to enhance my clinical abilities. Currently, I am engaged in taking further courses in psychology and counselling as it is evident that the lesion pattern of the human condition in these complicated days travels much deeper than the mechanical deviation.
Many years ago, after receiving my diploma with my wife Sue, we stood together and took an Oath to our profession and the patients who come to us for help. That Oath was first enunciated by the founder of our profession, Dr. Andrew Taylor Still and hangs with conviction in our office for everyone to read as it is something of great importance to be entrusted with a patient's health, hold their children and take care of their family.
I have personally dedicated my life's work to being in service to others and work diligently to assist those in need of care. One needs to continuously learn about the human condition on all possible levels, so that they can assist their patient not only in treatment but by encouraging healthier paths so that they can heal themselves on all levels.
In closing, I would like to mention our family for all their support over the years. My mother, Anne Goodwill taught me to be kind, loyal and listen to what is really important in life; my father Garnet Goodwill taught me to have honour, respect and be disciplined in my work while still being focused on family. Many years ago, I was blessed to meet my wife Sue and become a part of the Varillas family; clearly none of this would have been possible without their support and assistance along the way. Finally, I wish to express gratitude to all my teachers, mentors, coaches, counselors and motivators who have entrusted me with their skill and knowledge over the years.
By Sean Goodwill – Founder of Goodwill Healing